FITNESS INNOVATION TRANSFORMATION
The F.I.T. Lab is a health and fitness company that provides a safe, non-judgmental, familial environment for clients, while simultaneously providing entrepreneurial opportunities for small, women-owned, and BIPOC business professionals.
The Lab, as it is affectionately known, is more than just a fitness facility.  We are a diverse collection of business professionals who intentionally work to create a healthy, more equitable local community.  Addressing health disparities, having a diverse team, and working with diverse business owners are all important parts of the work we do.  We prioritize delivering high-quality service for all our clients and ultimately, we want to be a positive force in the fitness industry and an asset to our community.
Our team consists of certified personal trainers and fitness professionals, yoga instructors, and licensed educators, who work collaboratively with nutrition experts, mental health therapists, and other small business owners.  Collectively, we help our clients reach their goals and create a permanent, healthy lifestyle change.  To do this, we give each client a "personal" training experience that is individualized, motivational, and innovative while providing an environment that is positive, challenging, and supportive. Rather than focus on losing or gaining weight or inches, we focus on helping our clients adopt healthy habits, find balance in their lives, and discover a passion for fitness.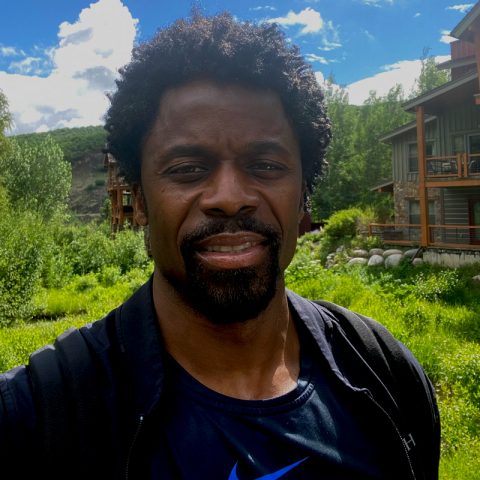 Tyrone Minor, OWNER, THE F.I.T. LAB, CO. & CHIZEL, INC.
Tyrone, an American Council on Exercise (ACE) certified personal trainer and licensed physical education teacher is a three-time state high school track and field champion, former division I athlete and national track and field competitor.   Tyrone holds two Master's degrees in Applied Kinesiology and Sports Management from the University of Minnesota. As a trainer, he prides himself in creating cutting edge fitness routines that are based on the pillars of compound and functional movements.  During a career that has spanned over two decades, Tyrone has worked with thousands of clients from age 7-65+ and excels at designing innovative, individualized programs that can suit any client from elite athletes to everyday working professionals.  Minor continues to stay fit utilizing many types of activities ranging from Martial Arts, sprinting, strength training and other modalities.  At age 50+, Minor maintains a body composition in the single digits and lives by the motto "I can't teach it, if I don't live it".
You can reach Tyrone at [email protected] or [email protected].
Fantastic fitness classes with trainers at The F.I.T. Lab ! All the trainers know how to make you burn calories, achieve your specific goals as well as build muscle! It is really amazing to go after a long hard stressful day at work and release that stress. The gym is very well equipped to satisfy any fitness enthusiast! Thank you Tyrone, Jamie and Michelle for helping me accomplish a new fitness lifestyle!
Great wellness organization; offering traditional fitness programs to help transform you on your individual wellness journey. I especially like the staff of trainers focused on your individual progress, as well as supplemental support from a nutritionist and mental wellbeing professionals.
The F.I.T. Lab is an amazing community. They have a caring and inspiring team. It's a place where you can get your butt kicked and like it
They provide the building blocks to help you get on track to living a healthy lifestyle. They are also very supportive while pushing you to be better than you were the previous day/week!
This is NOT your typical gym experience! Spacious floor layout that allows exercise participants to "move" around from one circuit to the next. The trainers are well-educated and provide helpful advice before, during, and after workout sessions.
The F.I.T. Lab is a gift to the community, a place where expectations are high yet attainable, and support is a constant.
The F.I.T lab is an awesome place to work out. The trainers are very friendly, knowledgeable and really care about their clients. They take the time to get to know you and help you achieve your goals.
I've been going here 2-4 days a week for almost 3 years - I love the community of people and the classes are great. These are real people - they will work with you wherever you are at.
The F.I.T. Lab is a wonderful fitness community. They meet you where you are and challenge you to improve. I particularly enjoy the classes and personal training sessions by Michelle.
The F.IT. Lab is an excellent gym! I've been going there regularly for about 1.5 years and have completely changed my lifestyle with their help! All of the people there, including the trainers, are welcoming and so, so, so supportive.